The second beer in the Dark Beer Week 2018 comes from Bathurst brewery, Two Heads. The brewery was founded by brothers Campbell and Greg Hedley in 2016. Apparently its the first brewery in 70 years for Bathurst, a town famous for that big V8 race and slabs of lager on the hill.
As yesterday, artwork comes from Andrew Saltmarsh and isn't based on the breweries artwork. I'm not sure he's actually seen the breweries artwork yet so consider this is his alternate reality take on the name. I forgot to include "Miller" when I emailed him the list, but whatevs, he did a sweet job.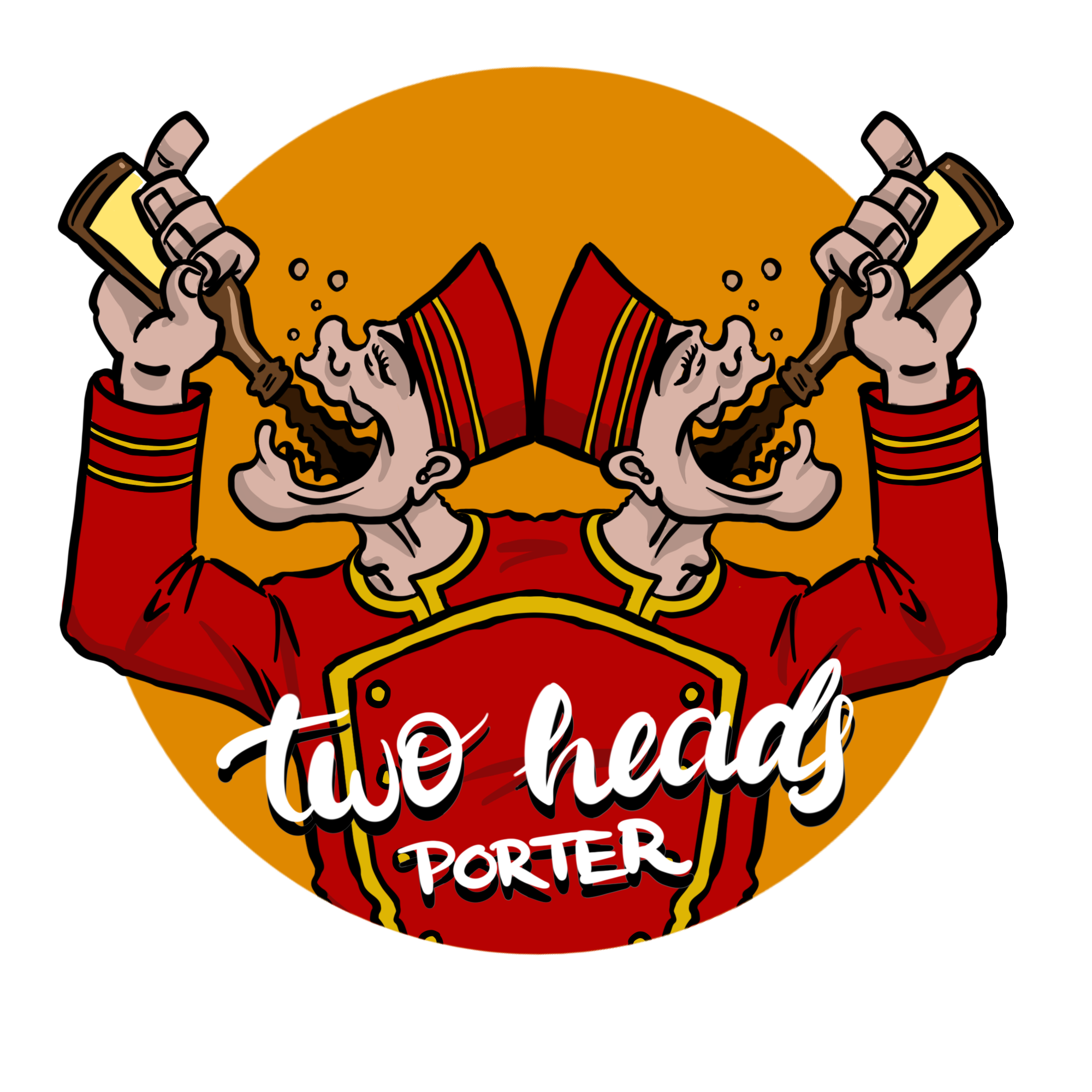 The aroma is dark chocolate and dark berries. Kind of a fruit of the forest deal. It's not bad, but not as refined as yesterday's Oatmeal Stout from Bad Shepherd. Where the Bad Shepherd had a deft touch about it, this feels a little clumsy in execution. Tasting it, I get more of the same. Initially it comes across well, with the dark chocolate dominant in a great way, however there's a moment in the middle where everything dies away and I'm left with a slight astringency that is a little unpleasant.
It does come together right at the end with a nice long bitterness and the whole experience isn't bad but it feels like something has gone wrong.I've had this beer in the past and enjoyed it but the first time was packaged in a bottle, and this time is in a can. I'm not sure if something has gone awry in the packaging or the brewhouse itself. I can't quite say. It has all the hallmarks of a nice beer, and I wonder whether or not at the source it would hold up better than in a can shipped to Melbourne.
I didn't hate it. It was pleasant enough and with the right food it might help cut through that astringent moment in the middle.
Food Match:
I normally loathe chocolate-on-chocolate pairings but here it would work quite nicely to help fill the gap in the middle, so get something chocolatey and dark here and things will go swimmingly.
https://www.twoheadsbrewing.com/
For more beer tasting notes and food pairings, seek out my upcoming book: Keg Bottle Can – Best Beers For Every Occasion. It also features Two Heads IPA, which is one of my favourite beer and food matches in the entire book. Details can be found here.