Closing out Dark Beer Week 2018 with a beer from a brewery who is fast becoming a favourite of the Ale of a Time crew. The big tins from Sydney based Modus Operandi always seem to find their way into our fridges and we are more than ok with that.
This Silent Knight Porter is their take on making an Imperial Stout-like beer but at a lower abv (5.6%). It's been part of their lineup for a while now, but this is the first time it's been packaged and sent around the country, and is the first in a three part series of dark beers called their "Black Label" series.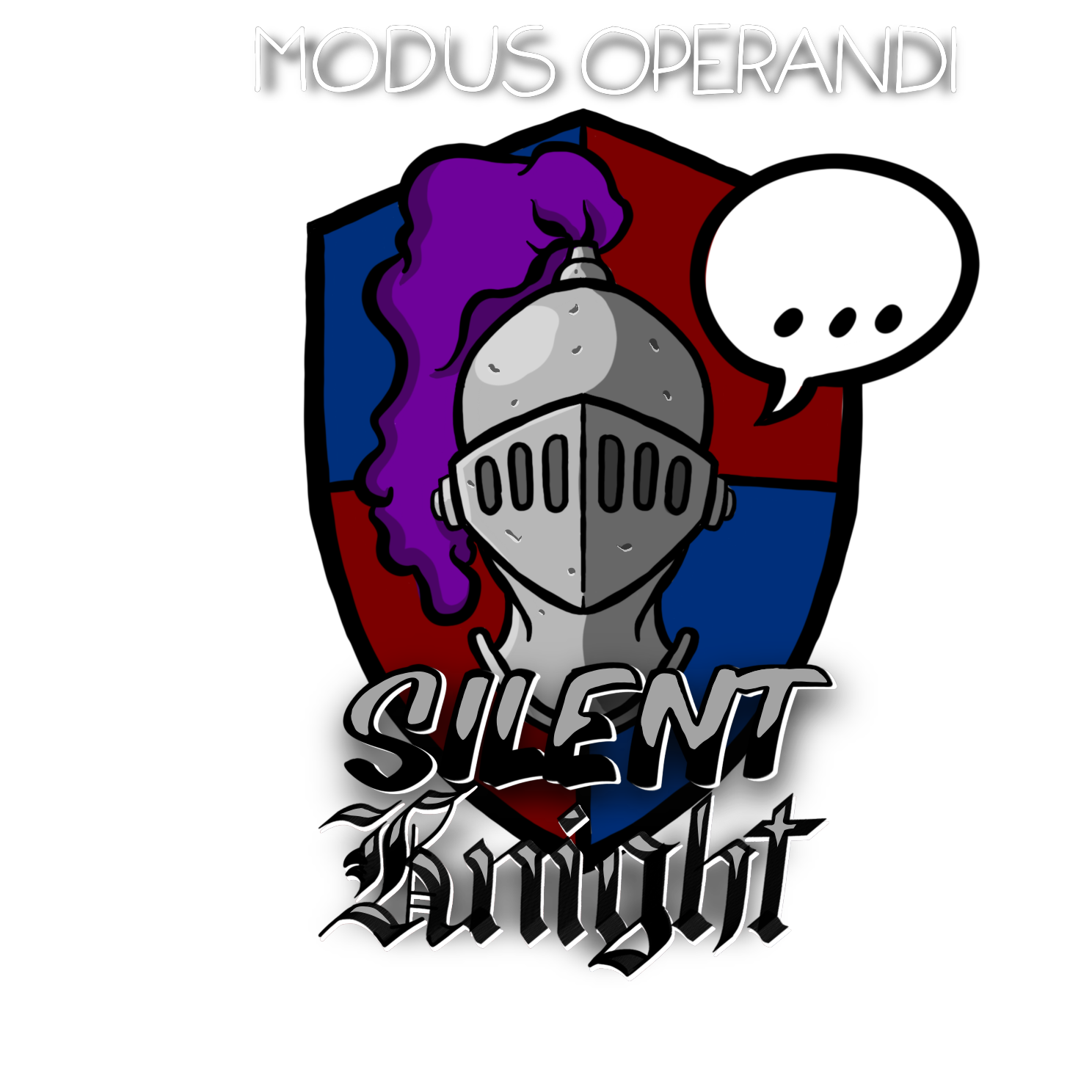 Artwork again by Andrew Saltmarsh. He's come out with a banger to round out the week. Thanks Salty!
Is cream a common tasting note in dark beers? I've realised since the first review in this series that it's a flavour I pick up on in the aroma of porters and stouts but never really identified. I definitely get a hit of it here, as well as a little aniseed or liquorice. It looks thick, and has a somewhat evil looking tan head. Certainly brings the Imperial Stout when it comes to appearance. The nose probably isn't as sweet, but that isn't a bad thing.
It definitely has a thick texture, and the liquorice is joined by roasted dark coffee and cocoa flavours. It's relatively dry and the bitterness lingers at the end. It's really good and has more thickness than you'd expect from a Porter. I'm not sure if I'd call this sessionable, however, as it is quite the experience, and one is probably about right for me. However if you're a sucker for an Imperial Stout then it'll no doubt find favour in your fridge.
What have we learned from Dark Beer Week? Not much I guess. I do like dark beers, and the good ones are great. Wow what a lesson.
Food Match:
I wouldn't mind this with some real roasted chicken and a bit of gravy. When I think of liquorice and aniseed flavours, I think of tarragon. And I love chicken and tarragon. In the middle of winter, it would be a lovely little combo.
For more beer tasting notes and food pairings, seek out my upcoming book: Keg Bottle Can – Best Beers For Every Occasion. Modus Operandi – Sonic Prayer is featured on page 111 in the chapter all about hoppy beers. Details can be found here.