Recently we've seen probably one of the most ridiculous stories in the history of music.
If you aren't aware, basically an evil billionaire paid two million dollars for the only copy of a secret Wu Tang album.
It was a genius marketing move from the Wu Tang Clan because by all accounts the album was simply slapped together by a producer who paid a lot of money for a bunch of old unused Wu Tang verses. The project was eventually turned into an official Wu Tang album because founder and regular producer the RZA thought it was a good idea.
The album-purchasing evil billionaire has since been arrested on fraud (unrelated to the album's purchase).
Oh and he signed a clause saying the Wu Tang Clan may attempt one heist to recover the album… and Bill Murray is allowed to be part of said heist.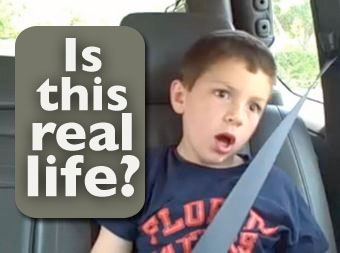 To distract from this absurd circus, I want to talk about five of my favourite Wu Tang songs (either from solo members or the clan as a group). This isn't a "best of" list but rather the first five that came to mind when I sat to write this.
Liquid Swords – Gza (ft Rza) 
From the GZA solo album of the same name it is a perfect opening to a legendary album . Not included in the video clip, the album version starts with a sample from famous martial arts movie "Shogun Assassin"  (also used in the Tarantino martial arts extravaganza Kill Bill Vol 2 – a movie that Wu Tang co-founder and regular producer RZA did music for as well) .
The perfectly executed sample from Willie Mitchell's Groovin' creeps along evilly and enticingly making this an irresistible head-nodding experience and a great start to any Wu Tang list:
Buck 50 – Ghostface (ft Redman, Cappadonna and Method Man)
The sample that drives this is from Baby Huey's – Hard Times. A song that is sampled reasonably frequently but I don't think it's ever been used as well. With a sample so good, all you need is to put frequent Wu-collaborator (but not official affiliate) Redman on the first verse and you're done.
It's also somewhat notable for having Cappadonna who was a founding Wu member but with jail time and fall outs with other Clan members he's usually considered an affiliate (the Wu Tang Clan is a confusing hierarchy). Not the best song off the critically acclaimed Ghostface solo album Supreme Clientele but I love the sample so much I wanted to include it:
Straight Gutta – Method Man (ft Redman, Hanz On, Streetlife)
Method Man put his album The Meth Lab in 2015 and for most people, myself included, it was mostly hit or miss.
This tune, however, is ridiculous. With a classic boom-bap beat and rolling base it sounds like it's straight from the Redman/Method Man Blackout Mixtape albums (which if you like the rap music and aren't familiar with them, go check them out).
I don't know if there is any duo I like more than Redman and Method Man.
I'm not sure where the vocal sample comes from, but it all sounds like it's taking influence from "Melbourne Bounce" music… which is actually a thing.
Even though they are looking a bit old these days, this track is still an absolute classic (also for those playing along; both Hanz On and Streetlife are official affiliates):
Shimmy Shimmy Ya – Ol' Dirty Bastard
This has an irresistible piano hook, crashing drums, a simple baseline and a video that alternates between ODB dancing round in white boxers and in a suede suit on a Soul Train inspired set. What isn't to like?
Everyone probably knows it but I want to highlight the two samples that really make this song; and that I think show the absolute genius of producer, the RZA.
Firstly listen to the 1st second of this:
And the 2nd second of this:
The RZA managed to turn those two impossibly short samples into one of the most iconic rap tunes of all time:
Da Mystery of Chessboxin – Wu Tang Clan
The only "Wu Tang Clan as an entire Clan" song on this list had to be from their best album Enter the Wu Tang (36 Chambers). I'm including this because the ODB verse is ridiculous and pretty overlooked; but when it's got one of the best hip hop verses of all time from Masta Killa right after it, it's easy to see why.
Add the two classic martial arts movie samples (Shaolin and Wu Tang and Seven Deadly Venoms) and impossibly tight but low-rent sounding production (which adds a certain grittiness to the whole thing that wasn't really present in popular hip hop at the time) and there aren't many better examples of why the Wu Tang are as revered as they are.
The video clip is a masterpiece in itself but I'm linking to the explicit version because the censored lyrics in the video kind of detract from a lot of the best moments.
Who needs to drop two milly on a marketing gimmick when there are over two decades of brilliant Wu projects?