This unique beer is sent all over the world for an annual party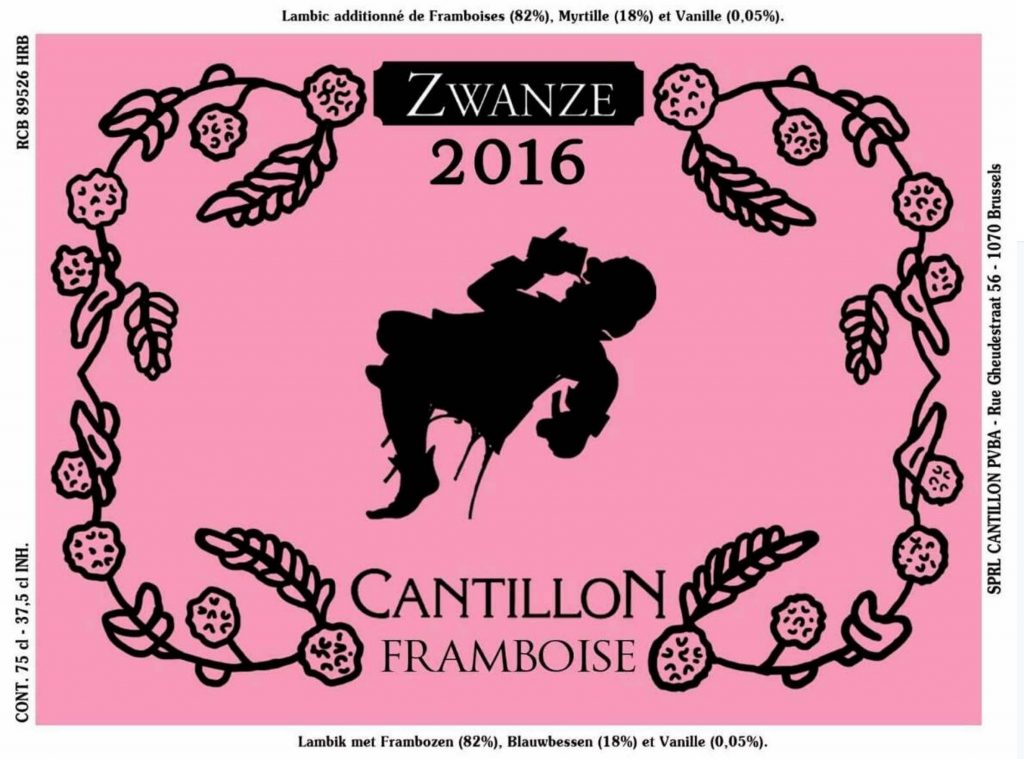 On October 1st this year, Zwanze Day (pronounced "szwanz") will take place at 59 venues in 18 countries. For the first time the event will be celebrated in Wellington, New Zealand and Brisbane here in Australia. Brisbane is the third Australian city to host the event.
So what is Zwanze Day? Basically it's a celebration of beer – or more specifically the beer from revered lambic producer Cantillon.
Since 2008 Cantillon have made an annual release of their  "Zwanze" beer. Starting life as a small-run bottled product, the actual beer changes each year. In 2011 it became a draught-beer-tapping-and-same-day-celebration at bars and breweries throughout the world.
The word Zwanze loosely translates from Flemish to mean a sarcastic sense of humour and Cantillon often use the beer for a playful take on the traditional styles.
The 2016 beer will be a framboise (lambic fermented with fresh raspberry) that has additions of 18% blueberry and a touch of vanilla. It is based on a Cantillon Framboise recipe used during the 80s and 90s. A time when the raspberries they could source did not give the right flavour and colour.
He's very encouraging with anyone trying to get into those styles of beer; very sharing of their approach and what they do
While Australia has regular distribution of Cantillon, through Phoenix Beers, New Zealand currently don't see any of their products.  Fortunately for Kiwi lambic fans, the Garage Project team have built a relationship with fourth-generation Cantillon owner and brewer, Jean Van Roy, over recent years. The result of that relationship led to them being chosen as a host for 2016.
Garage Project co-founder Jos Ruffell said it was amazing to get this opportunity, especially given their plans to produce similar, wild fermented, beers at their new brewery space in Wellington.
"We chatted to him (Jean) about the plans and what we are doing at Marion St at the Wild Workshop. He's very encouraging with anyone trying to get into those styles of beer; very sharing of their approach and what they do," Ruffell told me.
After attending last year's Zwanze in Brussels, they took the opportunity to ask Jean about taking the event to NZ.
"He was really enthusiastic and said 'let me see if I can get enough beer and if I can, in principle, we'll be on board'. A couple of months ago he called saying they will have enough and they are keen if we are," Jos said, before reaffirming that they were obviously still keen.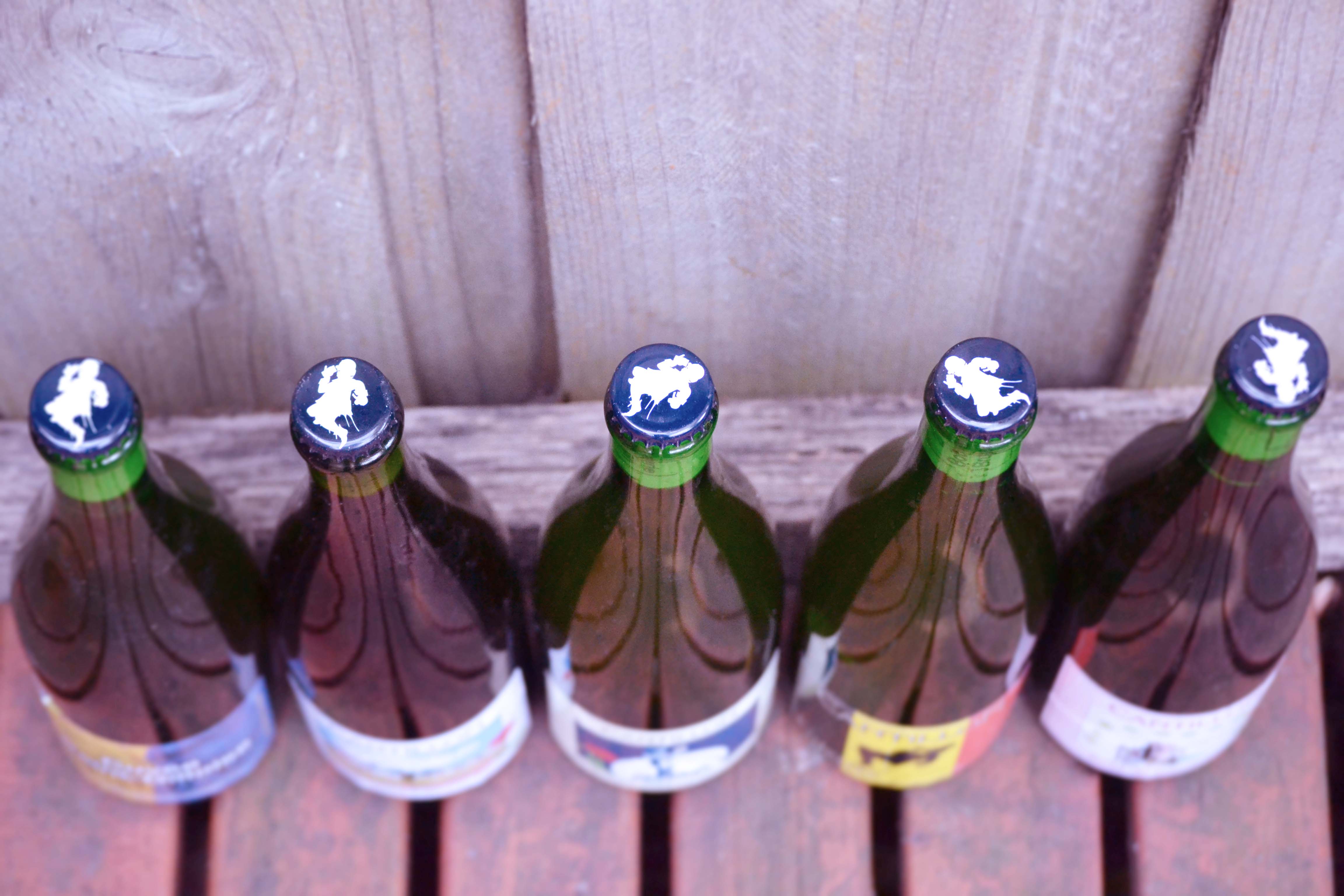 Given there is no distribution in NZ for the beers, the team worked with Beertique, who specialise in importing British beers into the country. In order to get the kegs back to NZ, they had to organise a refrigerated truck from Belgium to England, and time it with a Beertique shipment to NZ.
"The timing just all fell into place and it got into a refrigerated container so it was all shipped to NZ cold," Ruffell explained.
In 2014 Australia had its first Zwanze Day event in Melbourne. The following year it was held in Perth; while this year the Scratch Bar in Brisbane plays host. Scratch barman and resident lambic fan, Nick Gauci, has been pushing sour styles on Brisbane drinkers for a while now with their annual sour event and regular weekend tastings.
Even just to see it happening in Australia, even if it's across the other side of the country, it's something special I think
"We've been doing our Weekend of Tartness now for three years but to have a Zwanze day is another level up. Even just to see it happening in Australia, even if it's across the other side of the country, it's something special I think.
"I think because we have an existing relationship with Phoenix, when they think sour beers in Queensland they think of our bar."
Nick believes the Brisbane climate, especially in summer, is perfect for lambic styles. And where the complexity of a red wine is needed, a lambic can fill the gap while still being refreshing and thirst quenching.
"It adds another non-hoppy beer to engage with in the summer months," he said.
Both bars will be pouring Zwanze 2016, along with five other Cantillon beers. Ticket holders for both events will get a taste of each beer. Although if you are just learning about the day now, then you are too late – both are long sold out. Keep your eyes peeled though; Nick tells me that November's Weekend of Tartness will feature a keg of Cantillon's apricot-lambic known as Fou' Foune. While Garage Project hope to make the event an Wellington annual tradition.
"Our hope is if it goes well we'd love to have it back next year and eventually we'd love to have it at Wild Workshop," Jos said.
Why is lambic so special?
Once brewed, lambic is cooled in large baths, known as coolships (koelschips). It's in these that the beer picks up the signature wild yeast and souring bacteria from the local atmosphere, which are the hallmarks of lambic flavours. 

Cooling using ambient temperature means it can only be brewed and cooled in the colder months. Production windows are short.

After spending a night in the coolship, it is then transferred to barrels for fermenting and extended ageing.

Usually the lambic has either fruit added, to make fruited-lambic, is blended into what's known as "gueuze", or sugar is added to make faro.

Gueuze is a blend of old and young lambic; traditionally one, two and three years old. However different ages can be used and some products containing four year old lambic are currently on the market (Lindeman's Cuvee Rene Special Blend 2010, and Drie Fonteinen Golden Blend).

Despite the word lambic being used as a catchall for these styles, "straight" lambic is a rare commercial product. Cantillon offer one in packaged form (Grand Cru Bruocsella), while others appear at times but usually only in draught form. Because there is minimal sugar left from initial fermentation in straight lambic, it is generally uncarbonated when served. However it may carbonate over time.

Lambic and derived-styles have a "Traditional Specialty Guaranteed" stamp in the EU. This specifies that the brewing needs to follow a particular process (around mashing the grain and use of the coolship) and have certain ingredients (unmalted wheat and particular yeast strains) in order to carry the names. 

Contrary to popular belief, the TSG designation is not tied to a particular place. However out of respect to the Belgian producers, no-one in other countries making product that might qualify currently calls their beer lambic. Disappointingly everything that I've seen labelled "lambic" from other countries (including here in Australia) would definitely not qualify for the TSG. 

There is also a high council of lambic producers (HORAL), which does not include Cantillon (by Cantillon's choosing). They aim to preserve the traditions and techniques.

Cantillon declined membership because they believe some products from HORAL members shouldn't be considered lambic. These products usually have fruit concentrate added and are very sweet, rather than sour.

If buying lambic or gueuze from a brewery that isn't Cantillon, the term "Oude" is often an indicator of tradition. If "Oude" isn't on the label then chances are it is artificially sweetened.

The council includes lambic blenders such as Tilquin and De Cam. They purchase base-lambic from other breweries and age it in barrels, before creating their own blends and fruited lambic.

For more in-depth reading, head to http://lambic.info/ – it's the best resource on the subject.