Big Love Retired As Boatrocker Releases Pale Ale
The first release of
Boatrocker Brewing Co's
rebranded Pale Ale is hitting bottleshops and venues across the country this week, as the award winning Melbourne brewery reworks its core range in time for summer.
Over the last six months, Boatrocker founder Matt Houghton and his team have been relabelling their core range of beers, including new labels for Hop Bomb, Alpha Queen and now the Pale Ale.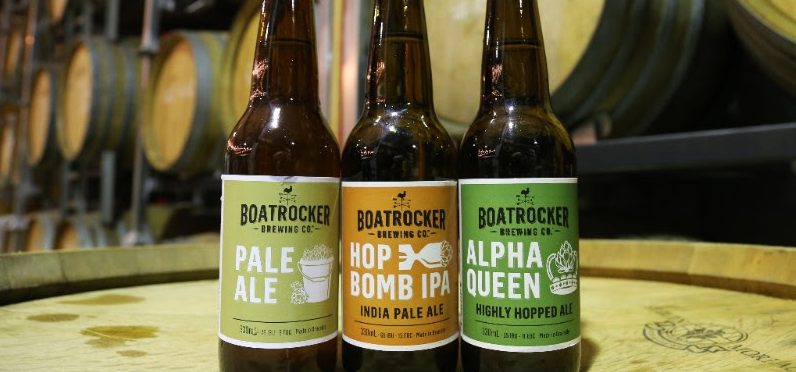 The beer was initially released under the title of Big Love Suburban Pale, alongside the Big Love Suburban Red. While the two beers were both well received, the Big Love title has been retired to bring more consistency to Boatrocker's range, Matt says.
"It's important for us that Boatrocker's beers are recognised as a unit and that they all work well together. We thought about how best to achieve that for a long time, and it became clear that the Pale Ale works best when lined up with our other core beers."
Feedback from bottleshops and venues has shown that the Big Love label caused some confusion for customers, and that it didn't sufficiently reflect Boatrocker as a brewery, Matt says.
"We're still growing, and because of that we are always willing to revisit something if it's not fitting right. Simply being able to present it as the Boatrocker Pale Ale is a much better fit for us, because it strips it back to what it is. It's all about the beer that's in the glass."
The New World hop ale has not changed in recipe, and is still packed with Cascade, Victoria's Secret, Ella and Galaxy hops, to create a full bodied 4.4 percent pale ale bursting with stone fruit and tropical aromas.
In the coming months, the team will continue to explore new options for seasonal and specialty releases, as the barrel program continues to expand and develop.