July 18, 2016

Good afternoon,

James Squire has just released its newest variation, Hop Thief 8. To celebrate its arrival, we will be sending you a special package so please keep an eye out for delivery towards the end of this week.

If you have any questions in the meantime, please let me know.
---
July 26, 2016

Hi

This hasn't shown up yet. The last one you emailed about (Hotchkiss Six) also never arrived.

Just want to check you have my details right?
He was almost too pedantic as he finished the rosetta on my takeaway flat-white. However I appreciated the pride he was showing in his work and I was excited to taste the result. The slick fit-out at Melbourne Central's Standing Room, combined with two youthful staff – one with requisite beard – hinted at great coffee.
I am passing because of James Squire Hop Thief 8. It's the only reason I'm in the CBD.
The email above was never replied to and I stopped thinking about Hop Thief 8; until I walked past my local bottleshop. I spied a handwritten sign. "Hop thief 8 is coming", it proclaimed.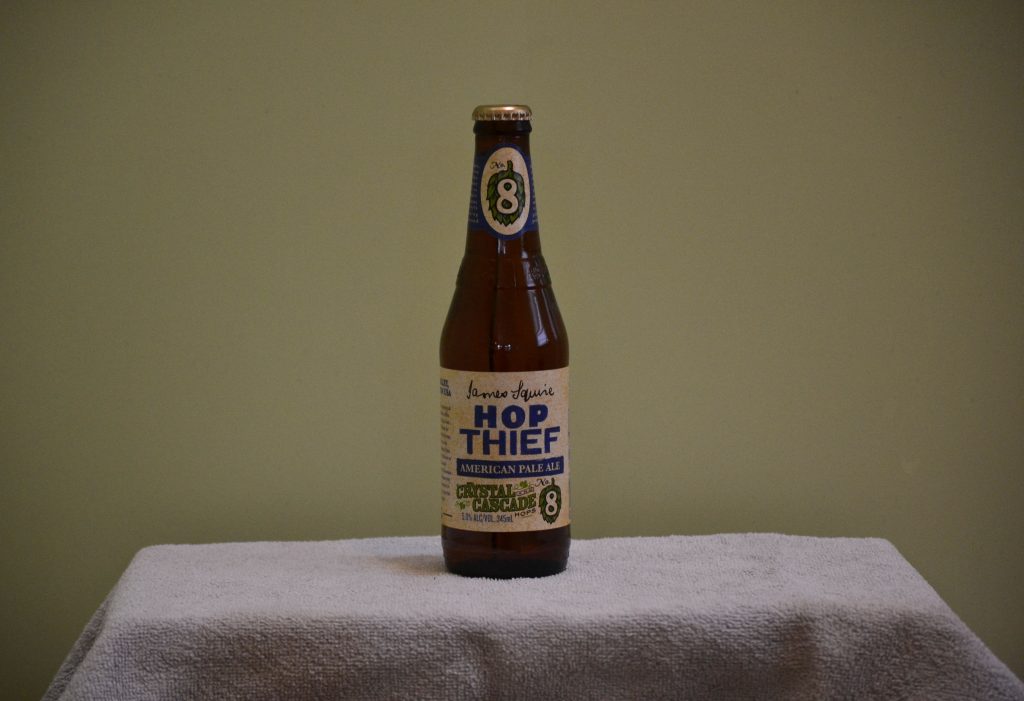 After about a week or so, I stopped in and asked when they expect Hop Thief 8 to arrive. Curiosity was winning out. They said they weren't sure. They had ordered Hop Thief, but received the prequel, Hop Thief 7. A couple of weeks passed and I decided to try one last time. A month after I'd first received the email, I figured it had to have hit stores by now.
It was still not there.
Determined, I decided to try a neighbouring store. Hop Thief 7 was all they had. I gritted my teeth and resolved to not be beaten. I went to another store about a ten minute walk away. It was the hottest day in Melbourne for months, and I decided a short stroll would be well rewarded with a pale ale. Alas, none there.
Getting a sweat up by this point, I popped my hoodie off and went into one last place. Hoodie balled in hand, I walked past the counter and found only Hop Thief 7. I lingered, checking the rest of their range, then left. The guy behind the counter asked to see what I had under my hoodie.
Now I'm being accused of stealing. I decided this beer was not going to beat me.
I headed for the CBD. I knew if this beer was anywhere, it would be in the heart of Melbourne. Dan Murphy's QV was a lock for this. I could feel it in my waters.
I decided to hit a couple of shops on the way, just in case. First stop, BWS Southern Cross… Hop Thief 7. Next, Liquourland Melbourne Central… Hop Thief 7. By this point I had given up all hope and figured I'd just pick up some Moo Brew Single Hop and call it a day.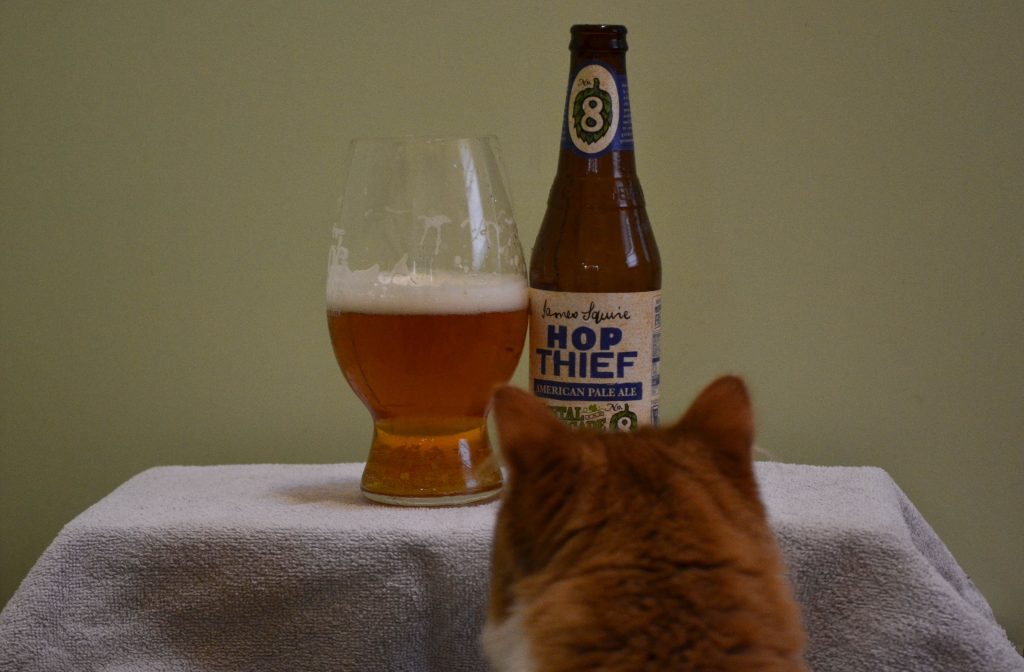 The QV building in Melbourne is a strange place for a small town guy like me. Disorienting and maze-like. I steeled myself and set a path right for the back corner. I had climbed this mountain before and knew the way forward… well kind of. I missed the entrance to Dan's and had to double back. As I walked the aisles I mentally typed this post. The conclusion being only disappointment. A beer that I'm destined to never try. A beer that leaves me confused as to how a national brand could rollout with such a disjointed launch.
"On the back of the release and media coverage a month ago, how come I still can't find it?", was my angle. "I could've bought Cantillon or a Mountain Goat BA Imp Stout locally. Does this mean Hop Thief 8 is a whale?", I laughed to myself.
I reached the back corner of the store. They had it.
Returning home, I eagerly poured it into my glass. It was amazingly clear, the only interference being the contours of the vessel. Maybe a little too clear. It looked filtered within an inch of its life.
Pine and dried apricot were dominant in the aroma. However, there was a sweetness that I didn't love and it hinted at residual sugars. A suggestion the beer would not be as dry as I'd like.
Unfortunately, things didn't improve from there. It didn't burst with hop flavour. It hit the palate with a whimper, a faint hint of pine, then bitterness and residual sweetness. Not the bone dry finish that I want in my pale-hoppy beers. I assume this is intentional to help balance the hops, but for me it became tired and cloying after a short while.
Their PR never replied to my email. Not the Hotchkiss Six email. And not the Hop Thief email.  All in all, this entire experience had been a let down.
Well, almost. That coffee was the best I've had in ages. Perfect temperature. Powdered cocoa, blackberry and a hint of hazelnut; all cutting through perfectly textured milk.
https://www.facebook.com/standingroomcoffee/