Let me tell you about the best beer I've ever had.
Emma and I were off on our first overseas trip together and she wanted to go back to Cambodia, one of her favourite countries. Setting out from Melbourne, the first leg was a nine and a half hour flight to Hong Kong. Being the excitable small town chap that I am, I tend to not be able to sleep on planes so spent the time watching movies. The flight was followed by a long layover of about four or five hours which, at the end of a nine and a half hour flight, really dragged on.
The next leg was a two and a half hour flight to Phnom Penh. Then a taxi to the bus station, where a wait of two hours was ahead before we were to bus to the beachside town of Sihanoukville. At this point I wasn't loving our decision to go straight to the beach but we had come this far, what's a few more hours?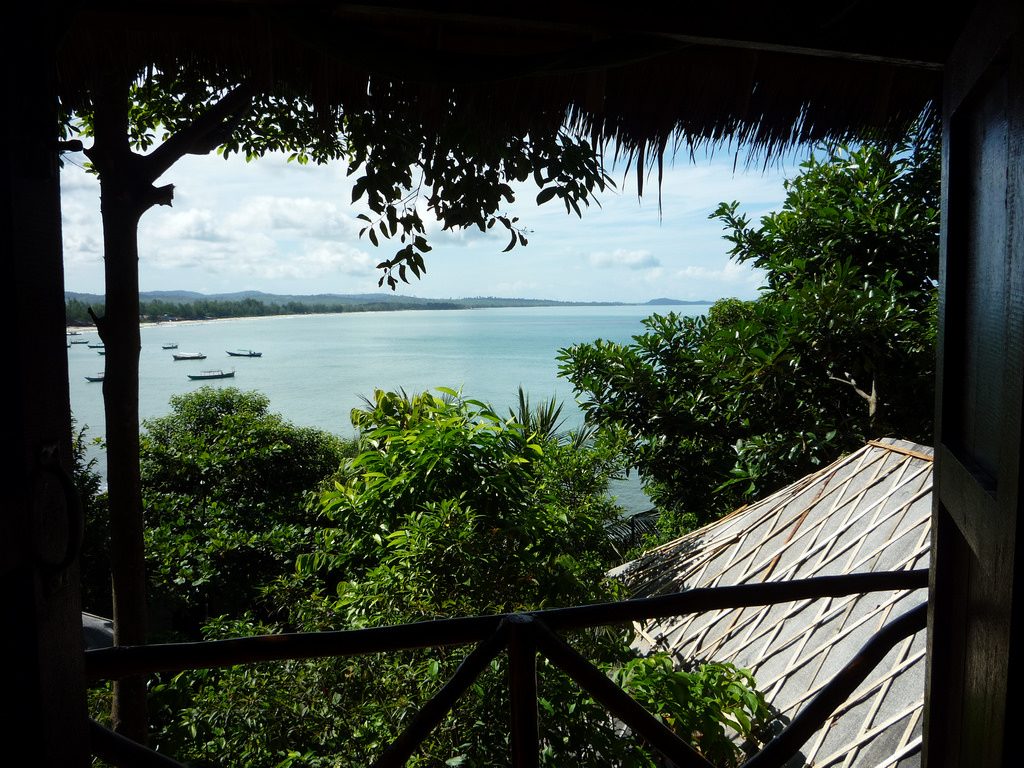 Passing the time with a couple of beers (not the best one I've ever had, NOT YET) and a pack of Marlboro Whites at the bar across the road, by this time we really just wanted to sleep. A couple of beers and a bus ride would hopefully provide more than enough motivation for my body to slow down and get some good solid nap time. Boarding the bus, we settled in for a ride that we were told could take anywhere between 3 and 5 hours. I figured that was plenty of time. Alas, I hadn't factored in a TV on the bus playing loud Cambodian variety-show comedy piped through crackling-speakers. I'm not sure if you've ever seen a Cambodian variety-show so I'll give a quick summary of the acts – slapstick, songs, slapstick, more songs, skit that was slapstick in nature, and more songs. Not being able to understand a word (although I kind of got the gist) I ended up half sleeping and half gazing out the window. I'm pretty sure I saw a cockfight in someone's front yard.
At one of the many, many stops, our bags were taken off the bus. This was just the adrenalin spike I needed to really kill any chances I had of getting sleep. Fortunately our bags made it back on and the journey continued.
Finally we made it to Sihanoukville. Leaving the bus, Emma sorted our bags while I navigated the hustling moto and tuk-tuk drivers, looking for someone who recognised the name of our accomodation (which escapes me now, this was years ago). We set out, firstly along paved roads, then gravel roads right down to the beach. Our tuk-tuk driver said that this was as far as we could drive and our bungalows were up the beach. Unloading our bags, with the help of the driver, we walked along the beach, and over some rocks and along a path for about 10 or 15 minutes.
At this point we had been in transit for almost 24 hours with minimal sleep. The beautiful beach, helpful people, and reasonably undeveloped location (I'm told things have changed) were all pretty lost on me by that point. All I wanted was sleep.
We finally made it to a secluded beach side bar. They were expecting us and as we lugged our gear towards the bar, the first thing we heard was "Emma, Luke, don't worry, put your bags down, have a beer", followed by the sound of cans being cracked.
I can't remember the name of the beer, nor the taste, but as we sipped our cans, gazed out and the ocean, and met our hosts; all I could think was "this is the best beer I've ever had".