Coopers Family Secrets Amber Ale
You can't make beer without yeast*, and when talking yeast and Aussie beer, Coopers are never far from the conversation.
Their Sparkling and Pale Ales are defined by estery yeast-driven aromas and a cloudy, unfiltered and bottle-conditioned appearance. However with their new limited release, Family Secrets Amber Ale, they wanted to present customers with a clear, red beer, dominated by malt and hop.
So naturally, this story is mostly about the yeast.
And when the press release told us that one of the secrets to the beer was the "carefully cultivated strain of Coopers yeast that had been kept under lock and key for generations", how could it not be?
While the reality is slightly more scientific than the press release romance of the lock and key, it is no less interesting.
Coopers brewing manager, Jon Meneses, said the brewery keeps a collection of yeast strains cryoprotected in glycerol at minus 80 degrees celsius. This helps preserve the yeast for long periods. This particular strain was acquired by Coopers in the 90s and has been used in the past in their Premium Clear Ale, and Black Crow, before being squirreled away in their yeast library.
"We were impressed with this yeast in terms of its distinct flavour profile, but more importantly what this particular yeast does. Even though it's categorised as an ale yeast it actually behaves like a lager yeast", Meneses said.
What that means, he says, is that it flocculates (compacts) to the bottom during fermentation rather than staying in suspension like their ale yeasts.
"That's the reason why we picked this one… the Amber Ale is a filtered ale and we'd like this yeast to be taken out as much as we can from the fermentation".
In order to bring the yeast back to life, a "loopful" (a measurement based on the amount of liquid held in a four millimeter laboratory loop) is removed and revived in a liquid culture. From there it is grown for use in the large batch size. In this case, 1500 kegs worth.
Being an Amber Ale, the malt is the key to both the colour and flavour base for the beer. Here Coopers have used caramalt, crystal and roasted malts, along with Centennial and Galaxy hops for bittering and aroma.
"Centennial gives you that sort of citrus, pine, spicy type of character, whereby Galaxy provides sort of a stone fruit, floral aroma. So that offsets that sort of sweet toasty flavour of the malt", Meneses said.
It's rare that Coopers release small or limited batches, and as a result Meneses describes his role within Coopers as "custodian" of their famous recipes. He says this and previous limited release "Brew A IPA" were both exciting and challenging to work on from a brewing perspective.
"The difficulty with that here at the brewery is that we don't have the luxury of having a pilot brewery per se… so what we've got here is a scale up from a piece of paper to an industrial sized brew and fermentation"
"It's still a Coopers version of an amber ale… working within the context of the style but with a Coopers influence" he adds.
For the future, Coopers plan to do more limited release beers to complement their existing range. Meneses told me he would like to tackle something a bit darker next time, and maybe a Japanese-influenced dry lager.
"It's a way of reminding people out there of Coopers' craft credentials. We're not only a pale ale, sparkling ale, stout brewer. We are able to create this variety and these styles of beers that we think are suitable for the market".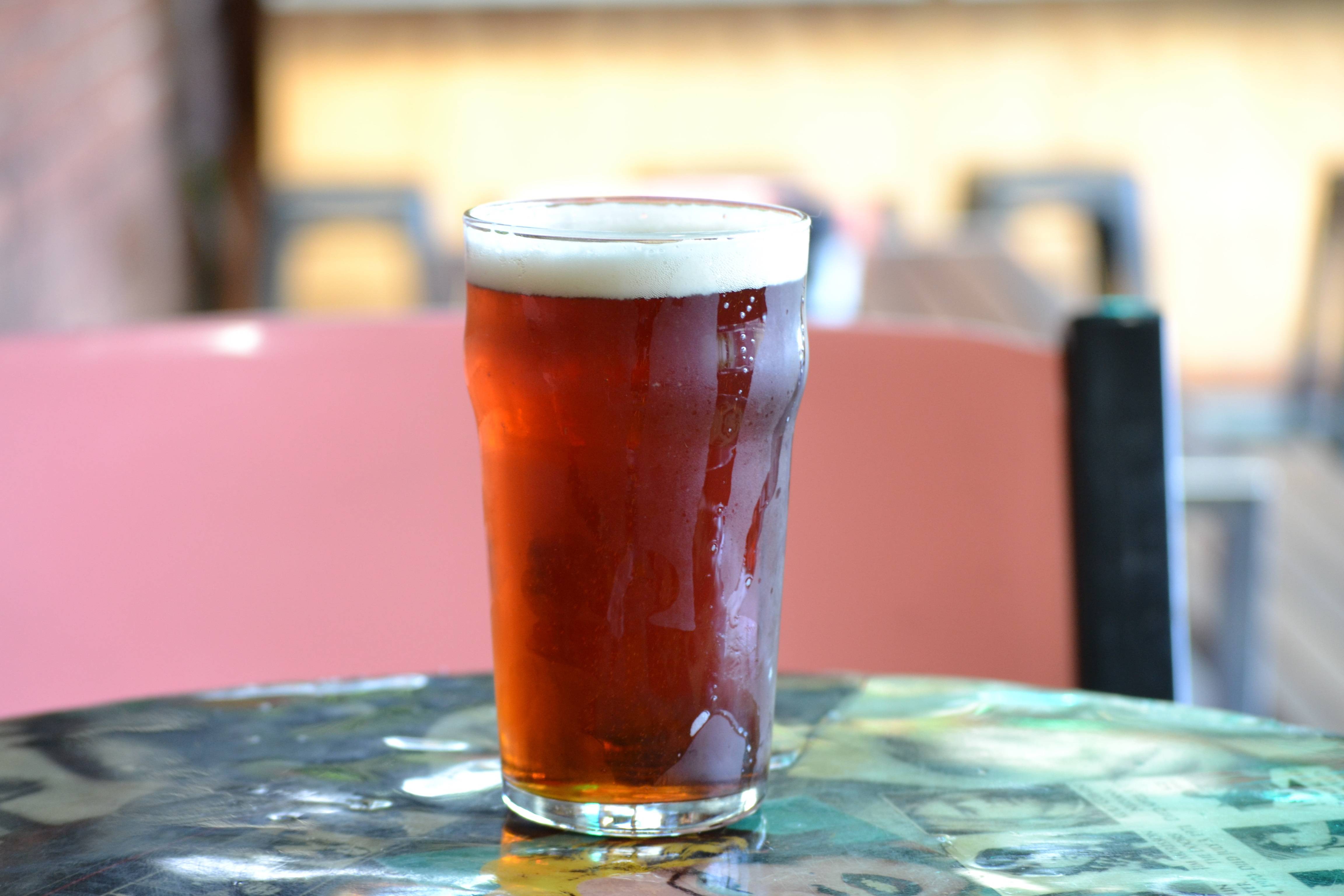 Ordering a glass at the Brunswick Hotel, here in Melbourne, it arrived a rich maroon colour with hints of bright red on the edges. Prickly hits of lime zest and white pepper in the aroma and, at first, harsh roasted and crystal malt characters. As it warmed it proved be quite a pleasant pint, as a touch more sweetness came through to temper the malt.
While this is aimed at beer geeks and pub drinkers around the country, Coopers have also launched a limited release lager to co-incide with their recently announced tennis sponsorship.  Being a can-only release, it is aimed squarely at a mainstream summer crowd and will no doubt be in many hands at the Australian Open.
Meanwhile, Family Secrets Amber Ale is being rolled out on taps around the country for a limited time.
*ok ok it is possible to ferment a beer entirely from lactobacillus, but it's both difficult and rare.