Recorded live on tape from the Great Australasian Beer Spectapular 2015 (Melbourne) we spoke to DJ from Modus Operandi, a couple of GABS rookies, two of our good friends (including Adrian from the Sessionable Podcast) and finally Jade from the Wheatsheaf Hotel and Wheaty Brewing Corp in Adelaide.
iTunes here (subscribe if it hasn't updated)
http://www.gabsfestival.com.au/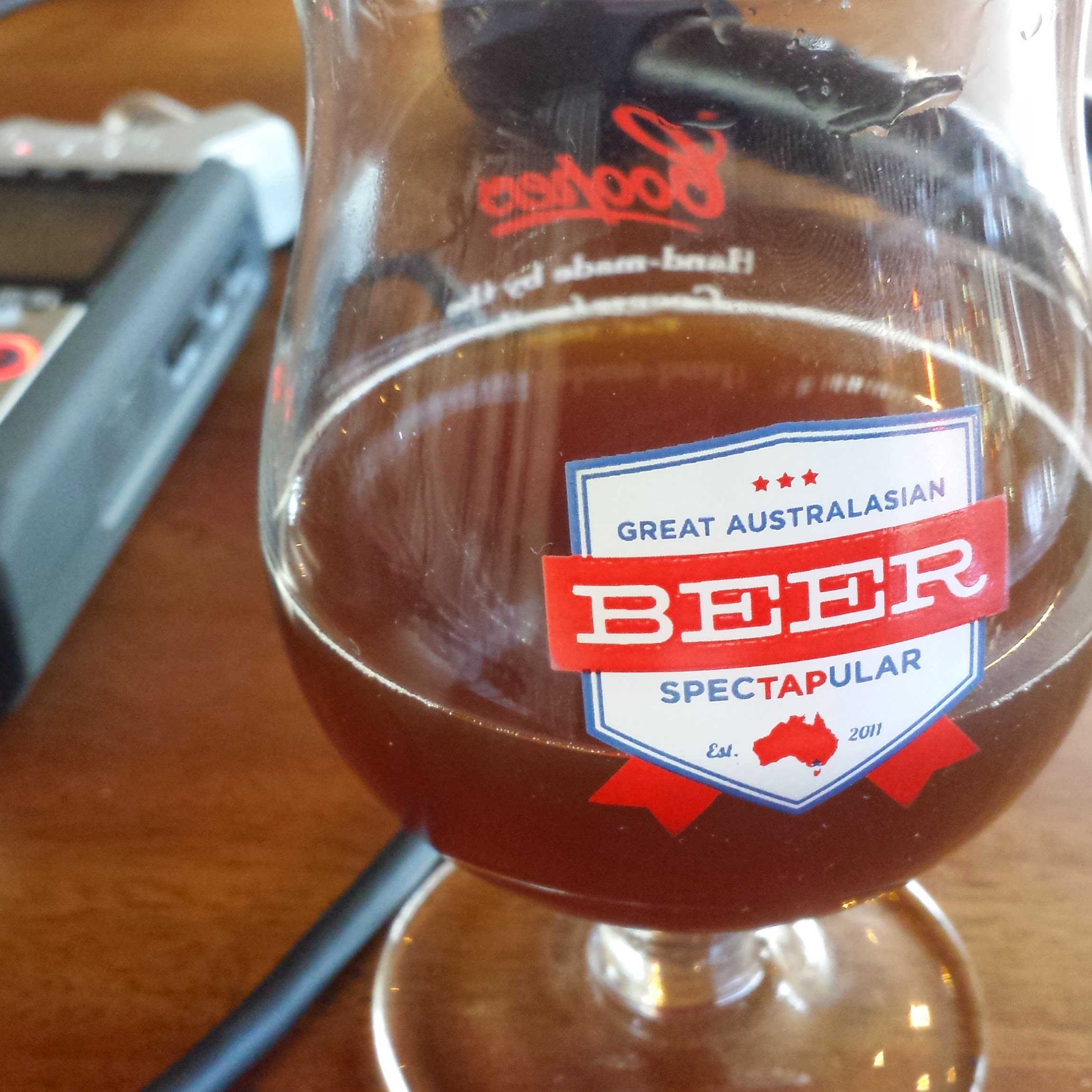 We started on the Two Pot Flat White from the Garage Project
https://untappd.com/b/garage-project-2-pot-flat-white/786609
And their Sea of Green Harvest Beer:
http://garageproject.co.nz/blogs/blog/18033748-sea-of-green
Then we spoke to DJ from Modus Operandi
http://www.mobrewing.com.au/
And discussed their L90
https://untappd.com/b/modus-operandi-brewing-co-l90/1060028/photos
I don't think I'm going to keep listing beers… from here on in we discussed a number of beers. But we spoke to Leon and Georgia who were first time GABS drinkers.
We spoke to Adrian from the Sessionable podcast
http://sessionable.net/
And our friend Brendan who lives in NZ.
Then Jade from the Wheaty:
http://wheatsheafhotel.com.au/
Find us on twitter:
@aleofatime and @melbdave
Facebook: https://www.facebook.com/AleofaTime