If you're an Australian IPA fan then Pirate Life are already familiar to you. Recently crowned Champion Small Brewery at the Australian International Beer Awards, they also took out slots 3 and 4 in the GABS Hottest 100 Australian Beers, and in the Critic's Choice their IIPA took out #1, their Pale #3 and Throwback Session IPA #7.  Impressive stuff when you consider they only released their first beer in March 2015.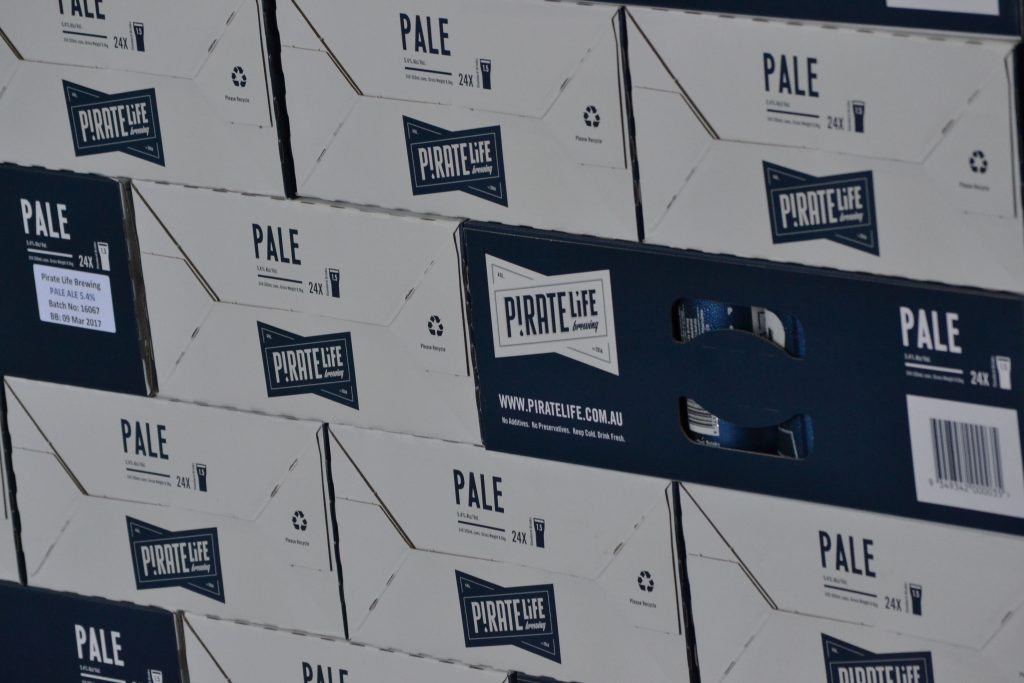 As a result, it's probably no surprise that they are already expanding, with new tanks and a new canning machine on the way; and larger, more ambitious plans that are being discussed internally. While we can't say too much at this point I'm sure Australian beer lovers will be excited by the news when it does get announced.
In the meantime they are brewing 24 hours a day, and with expansion they hope to have more room to let the brewers experiment with some one off or limited release beers. However, like a few other breweries of similar size in Australia, I wouldn't be surprised if they hit capacity not long after the new tanks arrive.
There are also plans to add some core range beers to the lineup, including a low(ish) abv stout. Timely given that on our podcast with the Wheaty, recorded the day before our visit, Dave and I floated the idea that Adelaide was more accepting of dark beers than most other places in Australia.
We were also lucky enough to walk away with a bottle of their Cerveza Negra; a black lager aged in Tempranillo barrels in collaboration with Barossa based winery, Tomfoolery. Expect more collaborations in the future with the winery, with one to be released soon.
It's exciting to see a brewery come out with big plans and big beers and nail it right out of the gate. We'll definitely be paying close attention to their beers in the future… and by paying attention, I mean "drinking them".