Ale of a Time is a craft beer focused Australian beer blog and beer podcast. Part news, part garbage, but full of fun. Probably the most fun beer site on the web? At least top 60. Which is pretty good.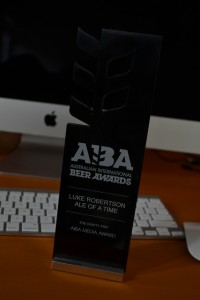 Our aim is to always offer a unique perspective and not run with the herd, but rather question everything we taste, see, read or hear; and unpack those issues for our readers and listeners. We are always open and honest and engage in debate rather than shy away from it. Probably to our detriment at times.
This site was founded in 2010 and has grown with the craft beer industry into what you see now, along with accompanying podcast (as well as a graphic design podcast produced and edited by us which can be found here:  http://designbypodcast.com/)
If you would like to be part of this with advertising, sponsorship or using our services as brand consultancy, content creation or social media, then check out our contact page and we can send you a media kit.
Cheers
Luke and team.