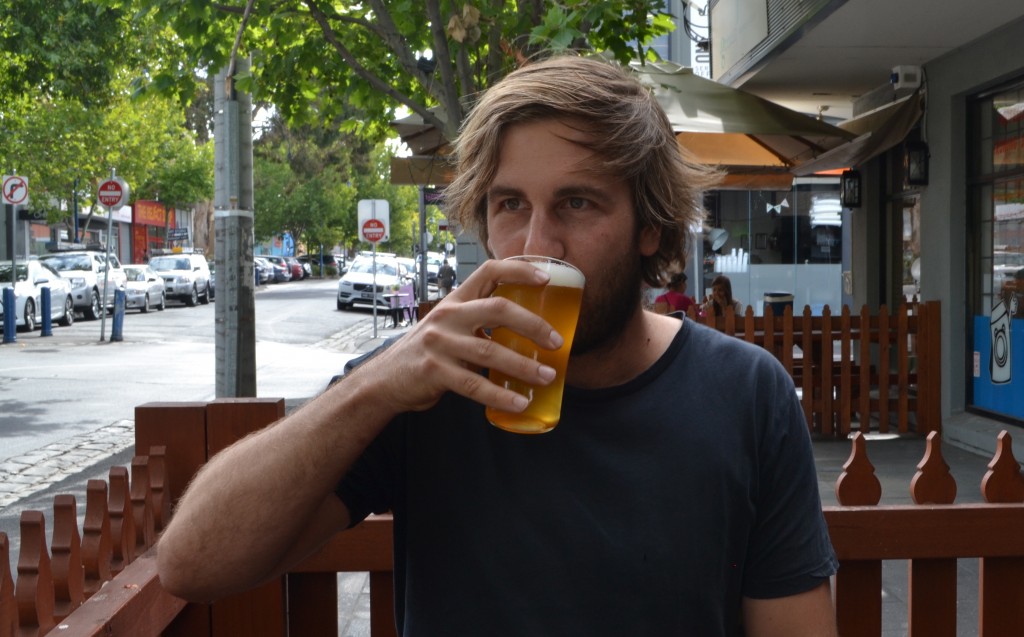 In the last few years crowdfunding has become a way for breweries to get a leg up when getting off the ground, but Molly Rose Brewing founder Nic Sandery has approached his campaign from a different angle.
Compared to many campaigns his goal is a modest one, with the target only $3000, so he can upgrade to a new laptop and camera to help him research beer and beer culture on his upcoming world trip before heading home to Adelaide to turn that research into beer.
"I'm using this Pozible as a chance to get people on board really early on and have them follow me all the way through and help me with feedback. Tell me what they like with the different things I'm writing about, so that I can build a brand that is based on things that the community loves."
"I'm going to travel around the world and try and check out all the best bits from beer culture and traditions and try and journal that so that I can bring it back and integrate it into my brewery when I start up," Nic said.
Although while he's asking for a small amount he is still conscious of how it may be perceived, with even his close friends giving him "a bit of shit". However he says he has made sure to keep the rewards reasonable to get people engaged in his new brand from the start.
"I think my rewards are pretty cool. I'm conscious that I'm not trying to take too much money from people. So I'm doing a tshirt for $50 which is maybe $10 more than you pay in a shop for a beer shirt.
Nic began brewing after studying chemistry in Adelaide but then decided to change paths rather than pressing an academic career. His love for both chemistry and food drove his decision to become a brewer.
"I've always loved cooking and I've always loved science. I think brewing is a cross between cooking and science. It's got the art of flavour combinations and the science of trying to extract those flavours. I decided and then two weeks later I was in Perth studying the graduate diploma in brewing at Edith Cowan University."
After graduating he spent time at Little Creatures brewery, before a two year stint at Stone and Wood in Byron Bay. At Stone and Wood he was fortunate enough to be part of their recent massive expansion; before taking a position at Holgate where he has recently finished up. His hunger to keep learning about beer has led him to make the decision to launch this project.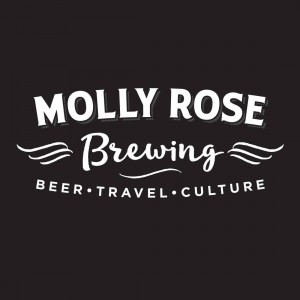 "I love to look at beer styles and see how people have been drinking those beers for hundred of years in the same area, but also how they enjoy beer. In Australia we have a lifestyle where we have beers in the park, beers at the pubs, sports, at the beach, that's how we enjoy beer.  When you look at Belgium they've always thought of beer as a refined product, and each different area in this tiny tiny country, they all have their own styles of beer, it's the same family that's been brewing the beer the same way. There are just all of these traditions and cultures that have just grown up over hundreds and hundreds of years.
"In Japan they've got a beer culture too. Theres the yakitori beer culture where you eat chicken and drink beer in a little hole in the wall. But then you've got a burgeoning craft scene as well. It's really interesting to see how they are interpreting the new world of craft beer as well.
"It is different in every single place so it'll be interesting to see the different traditions and cultures."
Although Nic is currently keeping mum on what breweries he will be visiting until the journey starts, he will also be trying to look at as many different aspects of food and drink culture along the way, speaking to the producers behind them to learn about the process and passion.
"When you have someone who cares about something they make, as a brewer if I talk to someone who cares about what they make and really makes a refined product, I will learn something every single time I talk to that person. No matter if it's beer wine, whisky, cheese or coffee."
On returning to Australia, Nic will begin contract brewing in Adelaide with eyes to open up his brewery and bar after around 12 months. The inspiration from the bar will not only come from his travels, but it will also come from his two grandmothers, Molly and Rose, whose names the brewery will bear.
"I love both of my grandmas, they are not with us anymore but they're both really generous women. They both went through reasonably tough times and they came through with great guns. They are very resilient. They maintained their generosity and welcoming nature the whole way through. That's what I kind of want in my brewery."
You can learn more about the campaign, which goes live at 4.30pm today, and follow Nic's journey here:
http://www.mollyrosebrewing.com/blog-home/2016/2/14/crowd-funding-molly-rose-on-pozible