Mountain Goat. One of Australia's craft pioneers has just turned fifteen and lets face it, that is basically ancient in today's craft terms. But as the world turns and everyone races to add more hops, more alcohol, and crazy yeast; where does it leave Mountain Goat's pride and joy, the Hightail Ale?
I started on this beer a few years ago when I first moved to Australia. Always one to try out something different, the Hightail definitely appealed to me long before I knew who Mountain Goat were or really, what a "craft beer" was. Since my rapid evolution into a beer geek/beer snob/beer fan/beer hipster (yes I have been called that. What a stupid fucking term. Can we all just drop "hipster" from our lexicon? I'm looking at you, every restaurant and bar reviewer), it has fallen off my radar. With so many new releases and innovations in the beer world, there seems to be little time for a humble old 4.5% English style amber ale.  Recently, however, I've started giving it another go and the more I drink it, the more I realise, that this is truly one of the world's great beers. With its short, sharp, floral grapefruit aroma it doesn't give too much away and makes this the perfect beer to sip straight from the bottle…
Whoa… did I just?
Yeah. That's right. I'm drinking this right from the bottle.
To non-beer types this might be a moment of "whatever" but to us beer hipsters, that borders on blasphemy. Not using the appropriate, or even any, glassware, is beer world sinning; but here I am on a 30+ degree day in Melbourne, sitting on my balcony enjoying cold English style amber ales right out of the bottle and it couldn't be a more perfect beer moment.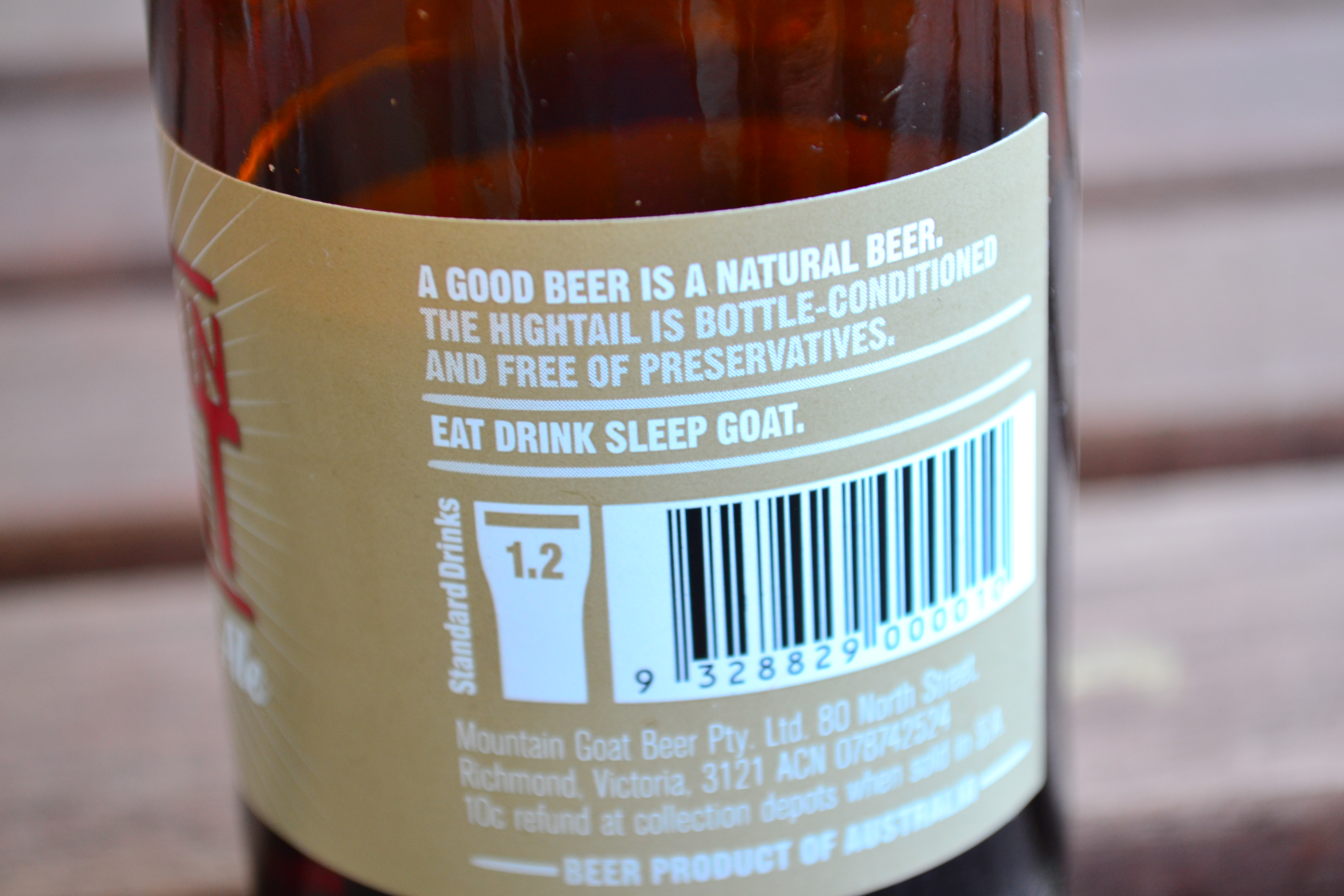 Hightail is a smooth, but not thick, malt driven ale with a slightly sugary sweet finish and just enough hop bitterness to offset it all. A crisp, complex but straightforward beer; one you can take or take a lot from, or one that you can just sit back and enjoy. I honestly don't think there are too many beers in this world that are more balanced, more precise and more enjoyable than this one. From a stinking hot day, to a winter roast, it will thrive.
So as Mountain Goat wind up their 15 year celebrations, which saw the release of a "Triple Hightail Ale", I think everyone in the Australian beer community should pick up a Hightail and toast their achievement. This unique and ground-breaking beer still holds up alongside  the hop loaded and the gimmicks; and holds up very well, right from the neck of the bottle.